Posts: 1392
Joined: 17 Oct 2015, 12:40
Location: 4.3DME radial 058 VOR-DME Pampus, The Netherlands
Kind regards,
Henk-Jan
Try not to become a man of success, but rather try to become a man of value (Albert Einstein)
---
Posts: 52
Joined: 10 Apr 2015, 10:35
Location: EHAM
Nice video on how to make window frame, thx for sharing.

Verstuurd vanaf mijn ALE-L21 met Tapatalk
Greetz,
Carel

---
Posts: 1392
Joined: 17 Oct 2015, 12:40
Location: 4.3DME radial 058 VOR-DME Pampus, The Netherlands
The videos proof 'good tools are half the work'. I'd have to spent a fortune first on all his equipment.
But the end result sure is nice.
Kind regards,
Henk-Jan
Try not to become a man of success, but rather try to become a man of value (Albert Einstein)
---
Great find Hakkie! Yes nice video on the window frame looking forward to watching the other videos on his channel
Cheers
Paul
---
Posts: 52
Joined: 10 Apr 2015, 10:35
Location: EHAM
On his website you can download sketchup files, very nice.
He is making an update for window frame, so waiting for that.

Verstuurd vanaf mijn ALE-L21 met Tapatalk
Greetz,
Carel

---
Nice find. Makes me feel dumb; I've done a lot so far on an old workmate with a hand saw.
JWS
---
Ah... you're building a 737-100 ?
---
Posts: 42
Joined: 15 May 2017, 22:40
---
+1
DUCCIO
W10 64 - Asus ROG STRIX Z390-H - 9900K (5Ghz) -STRIX-GTX1080Ti-12
HD1: SSD 1T 850PRO 6GB/S - HD2: Segate 2TB SATA3 7200rpm
Memory: 2x8GB 4.4GHZ Corsair - Monitor 55" 4K +COCKPIT+P3DV4.2
PROSIM737V2
https://youtu.be/OBMdicjQ5Kg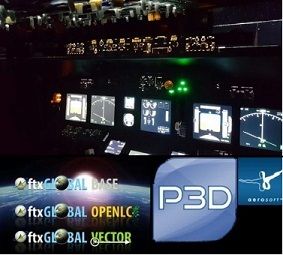 ---
Posts: 42
Joined: 15 May 2017, 22:40
The window frame is finally installed. There were some small changes to do but at the end everything found its place. Now I can move the sidewalls to my shop to work on them a little bit mor comfortable.
https://www.youtube.com/watch?v=2q80HUOoKng
---